Using our hybrid mail solution, business mail is processed efficiently through our Data Forge distribution centre. Here, intelligent workflows and automation turn your digital data into post. Simply click print on the web-based mail driver and your mail will be sent to any postal address with secure and fast delivery.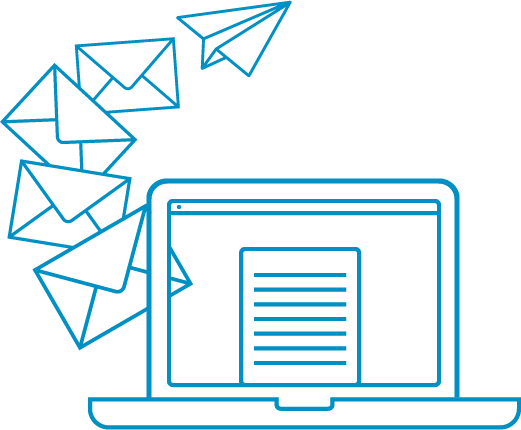 Why switch to a hybrid mail solution?
The Data Forge Distribution Centre
"Paper still has a place in a digital enterprise, but it needs to be controlled and automated to reduce costs and risks. Data Forge has a track record of delivering quality document and data management services. This makes us the ideal partner for your digital and hybrid mail needs."
The Data Forge Distribution Centre is equipped with the latest print, finishing, scanning and archiving solutions. We take responsibility for incoming and outgoing mail, providing secure storage until the post has reached its intended recipient.
Get more out of your mail
Start processing mail more efficiently today.